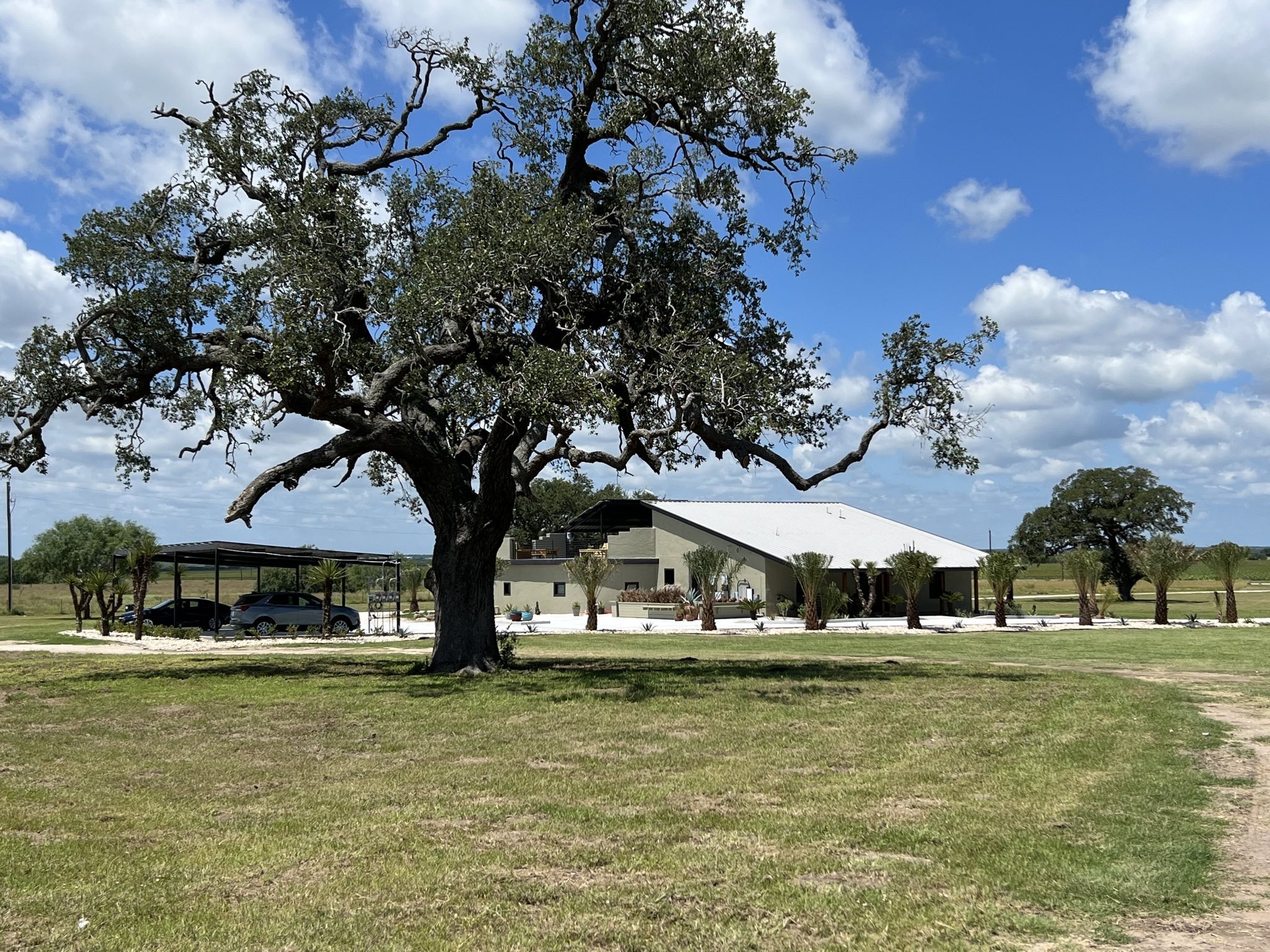 Welcome to our corner of heaven.
About us…
THE NEST
GEORGE WEST, TEXAS
The NEST is a unique corporate event and special occasion facility located in sunny George West,Texas on an operational farm completed in 2023. Our facility is located approximately 1 hour south of San Antonio,Texas or 45 minutes north of Corpus Christi, Texas.Sits on 80 Acres of manicured farm land surrounded by palms and desert plants providing our guests a truly unique and inviting experience. Enjoy the Texas sunsets, lakes, rodeos, special events or beaches within close distance on our very private hide away.
Amazing specially built energy efficient center designed to allow exclusive guests a unique experience in a private setting. Relax and unwind with our amazing sunsets, star gazing and wildlife.The design of our center was created to focus on energy independence and green construction design while keeping a south western design. Large overhangs, 12 inch concrete walls and modern Tesla systems provide comfort while saving energy.
Falken Farms Our Commitment to the Environment
The NEST is also an operating farm, Falken Farms specializing in Feed, Cattle, Christmas Trees and Honey Bees. Our commitment to the environment with our state of the art facility and land utilization creating a sustainable future for generations to come is a priority in our day to day operations at the N.E.S.T.
Our new AG facility in Virginia at 7682 Wilson Rd. Warrenton Va 20186 will work in collaboration with the NEST facility AG products. This is very exciting and all coming together very fast. Stay tuned for further updates.
Falken Farms Web Site Coming SOON!!!
Our Capabilities
contact us
Have Any Questions?
Please let us know how we can help you by filling out the email form below.